In MMORPGs, certain players go all in with the role playing, while others are all about fighting other players. One subset however prefers to do both. It's this group that will be pleased with the latest new concerning World of Warcraft Classic. Blizzard has confirmed that there will be WoW Classic RP-PVP servers. Blizzard is set to reveal a full breakdown of the server types across all regions for WoW Classic next week. However, a World of Warcraft community manager Randy Jordan confirmed the existence of RP-PVP servers early on a post on the official forums. The reveal however only covers the North America region.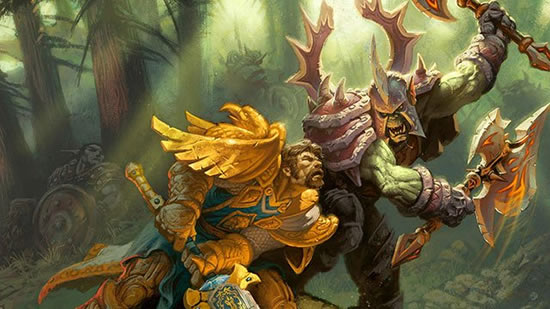 Blizzard has been doing everything possible to help prepare players for the impending release. They recently announced that players will be able to reserve their classic names beginning August 12 and the original vanilla servers will be returning. One group of passionate players has been petitioning Blizzard since March of 2019 for a Role-play Player verse Player server (RP-PVP), after it was revealed that Blizzard would not be adding one to the Classic WoW servers. A thread on the official Blizzard forums was made and a lot of support poured in from the WoW community.

"We've heard your requests and want to let you know that we will be adding an RP-PVP realm in North America for WoW Classic. The comments, feedback, and passion from so many of you about this ruleset has been truly inspiring, and we're happy to make RP-PVP available for you! Realm information (names, rulesets, and time zones) will be posted before the weekend so you can make plans with your friends and get ready to reserve your name on your preferred realm(s) on August 12, 2019 6:00 PM."

Details on all the servers will be made available "before the weekend." Name reservation goes live on August 12 at 15:00 PDT / 18:00 EDT / 23:00 BST, so you'll have a bit of time to make your plans before committing to a name and a server. The proper WoW Classic release date is currently set for August 27. Moreover, 5mmo.com provides Cheap WOW Classic Gold for players. As an online in-game currency store for many years, we've received great reputation for our reliable service.