Lilith Games, the Chinese manufacturer and developer of mobile games, announced that the RTS Rise of Civilizations multiplayer has changed its name to Rise of Kingdoms from today. Along with this initiative, the renewed game receives an update that includes three new civilizations and theme music composed by the two-time Grammy winner, Christopher Tin.

In Rise of Kingdoms, players choose one of the eleven civilizations to rule and expand into a flourishing empire through different historical periods ranging from the Stone Age to the Middle Ages. Alongside the daily tasks of building settlements and managing resources, players assure their power by strengthening their army and employing truly existent historical figures such as Julius Caesar, Joan of Arc and Sir Lancelot in the guise of commanders to lead their troops through real-time battles. Once ready, players can join an alliance, drawing on an endless supply of prepared forces in battle, entering through shared resources and research assistance, creating a completely new game dynamic.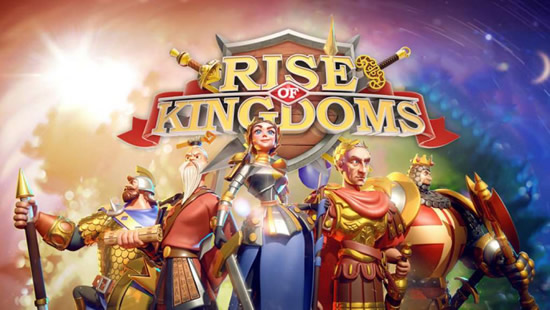 The new update introduces the three civilizations of Byzantium, Ottoman and Arabia, further expanding the title. Rise of Kingdoms is available free for iOS devices via the App Store and Android via Play Store. Once ready, gamers can enter an alliance, catapult into endless reserves of battles, access shared assets and assist or be assisted in research by creating a completely new dynamic game.

Founded in 2015, Lilith Games is a mobile developer and publisher based in Shanghai, China. With over 100 million downloads across its portfolio, Lilith Games portfolio includes successfully released games such as Soul Hunters, Legend of Xiao Bingbing, Art of Conquest and Rise of Civilizations, which is rebranding into the Rise of Kingdoms. Stay tuned to 5mmo.com and we will be the first one to inform you all the latest. Besides, our website also offer Cheap ROK RSS for players.